Your new adventure companion,
now available in Black,

Olive

and

Sand

.
The Explorer duffel bag is a go-anywhere all-purpose drybag for motorcycle riding. Packed with a variety of features, it is an absolute essential for any trip, no matter how far from home you may ride.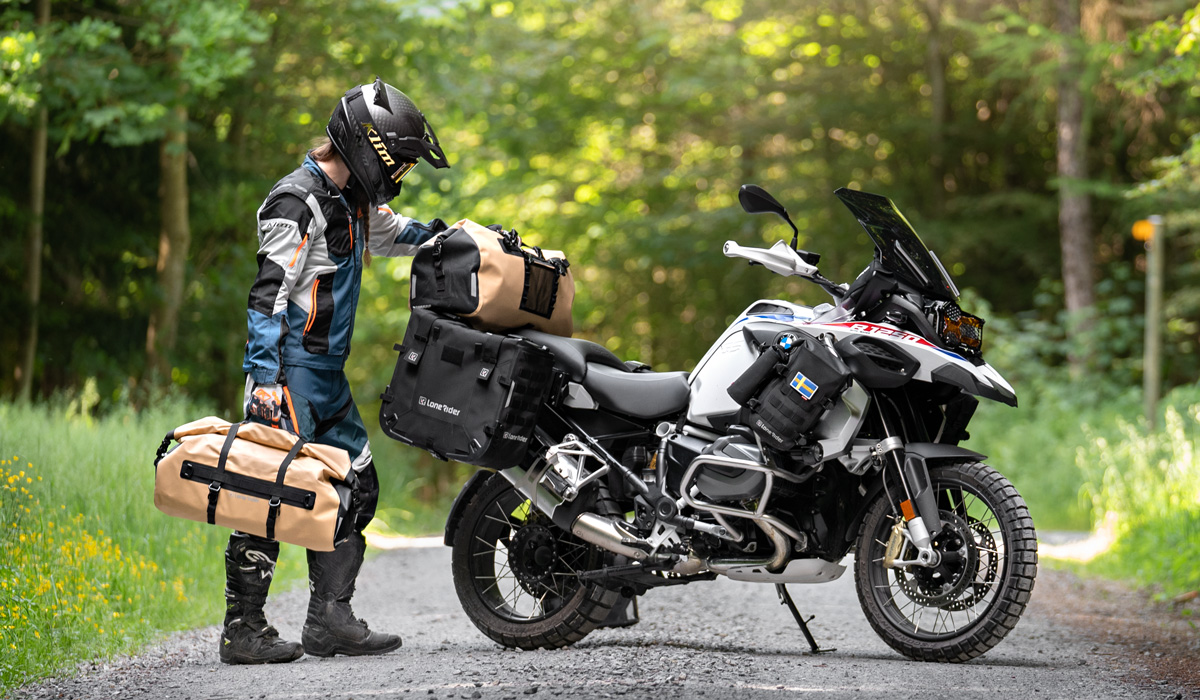 " I had rain for 7 days out of 15 on my previous trip. The bag never leaked! Easy to fill, easy close, easy to attach with the included straps. Great piece of gear - looks like it will last for years to come. "

- David C.
Verified purchaser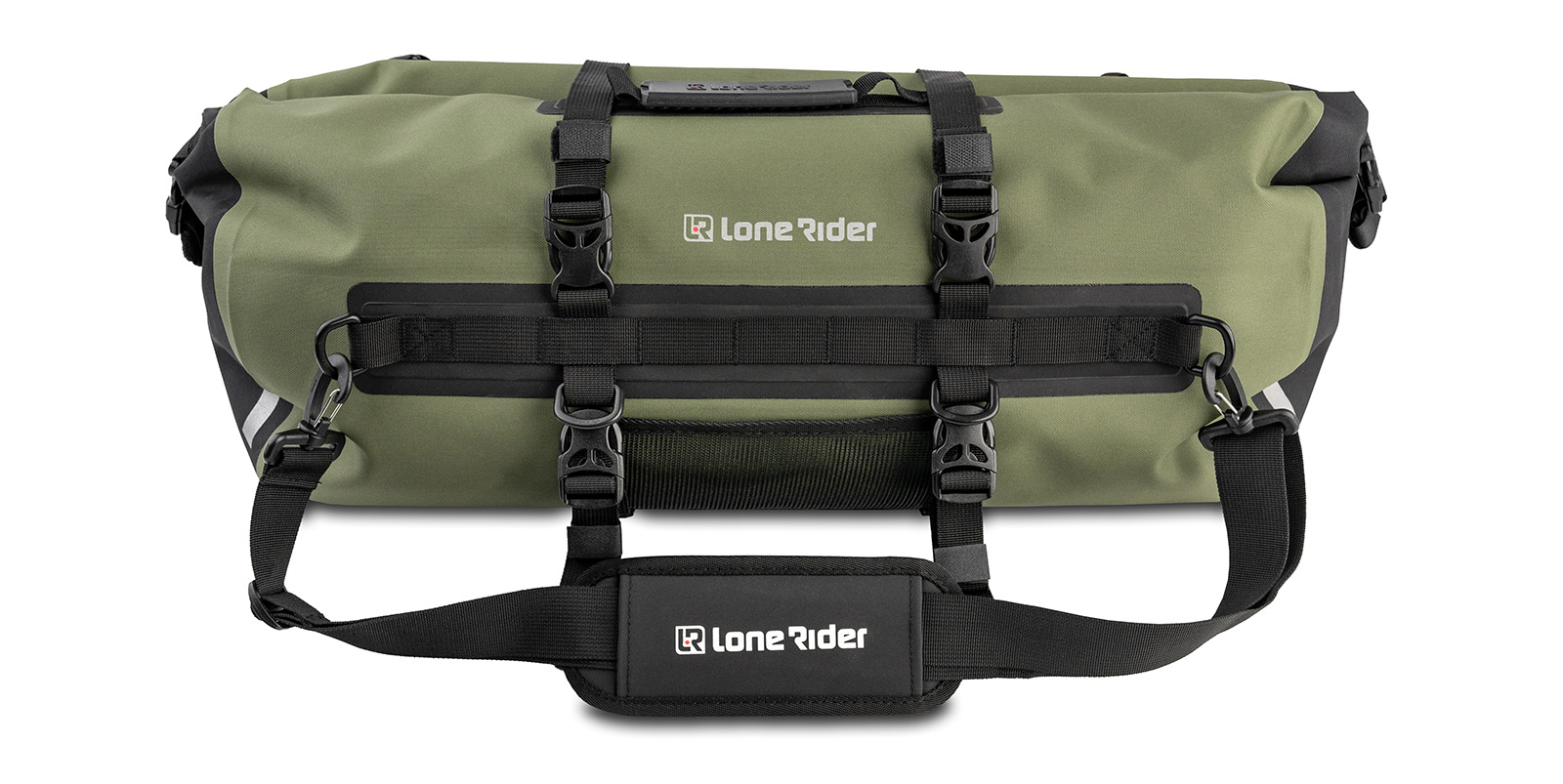 —

Why get the Explorer bag?
It's fully dust- & waterproof


Integrated straps with Quick-Release buckles


Air release valve for easier closing


Easy to carry; heavy duty handle + detachable shoulder strap


2 M.O.L.L.E. panels for attaching additional bags and gear


Internal mesh pocket for organizing your smaller items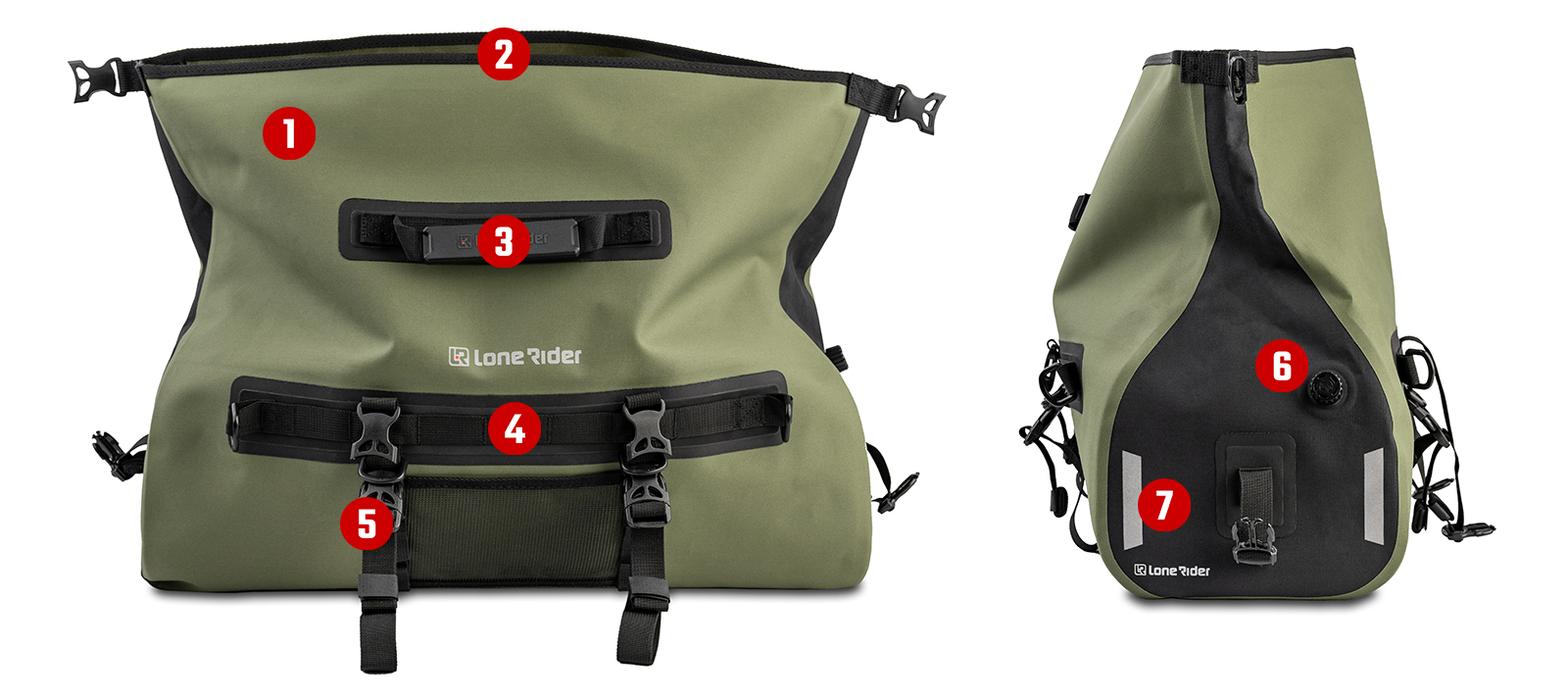 — 

Key Features

1. 100% waterproof & durable
Thanks to its 600D TPU material and welded seams, the Explorer bag will keep your belonging dry and dust-free for years to come, no matter how harsh the weather conditions get.


2. Easy to close
The closure has a PE reinforcement plate to make it easier to close the bag and to keep a maximum sealing.


3. Heavy-duty carrying handle
Carry your Explorer bag easily with the integrated and heavy-duty carrying handle. A shoulder strap is also included with the bag if you prefer to have your hands free.


4. Attachment points for accessories
Build your own system by attaching smaller bags such as our MicroBags, Bottle Holders or other 3rd party bags on the integrated panel.


5. Integrated straps with Quick-Release buckles
Instead of using conventional straps like many other dry bags, the Explorer attaches to your bike in a few seconds with 4 quick-release side buckles, which eliminates all risks of the bag moving around. The connection system also allows you to access the contents of the bag without having to detach it from your bike.


6. Air release valve
Gone are the days when you must squeeze out excess air from your dry bag as you close it. Thanks to the integrated Air Release Valve, excess air will escape automatically and closing has never been easier.


7. Reflective stripes
For increased safety and visibility, two reflective strips are printed on each short side of the Explorer bag.


8. Colors
To customize your ride, we offer the Explorer in 3 colors: Black, Olive and Sand.


— 

Available colors
Black
A timeless color that suits any motorcycle, regardless of brand, model or color.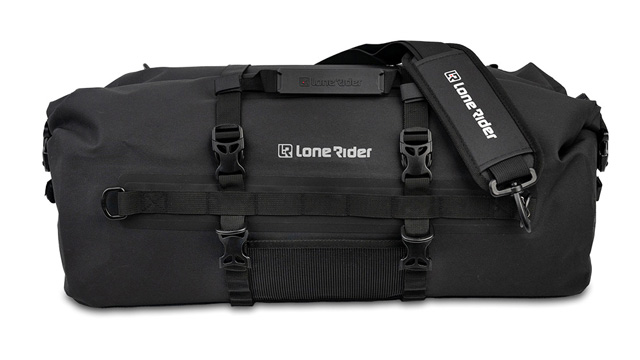 Olive
The perfect look for adventures in remote forests.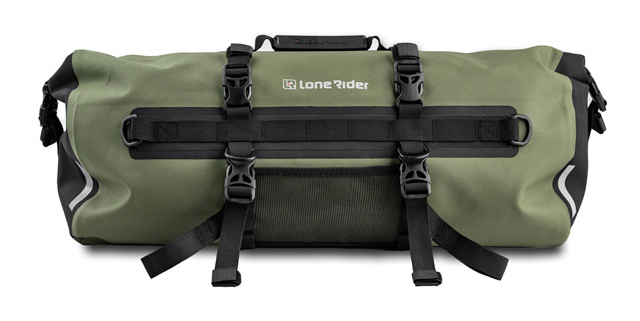 Sand
— NEW!
Our latest addition! Matches perfectly to open landscape offroad rides, like deserts and beaches.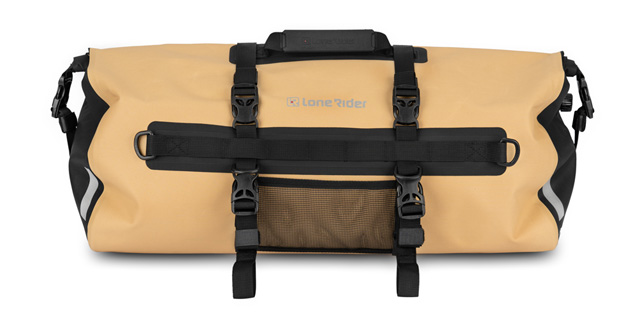 — 

Product spec's
Explorer 30L

Volume: 30L / 7.9gal
Weight: 980g / 34.57oz
Length: 59cm / 23.2"
Width / Diameter: 25cm / 9.8"
Height, when open: 47cm / 18.5"

Explorer 50L
Volume: 50L / 13.2gal
Weight: 1250g / 44.09oz
Length: 66cm / 26"
Width / Diameter: 27cm / 10.6"
Height, when open: 55cm / 21.7"


Materials used

Core fabric: 600D TPU fabric, high-frequency welded seams
Zippers: YKK©
Buckles: Duraflex UTX
Webbing: 600D 1-inch

— 

What's included?

Each Explorer bag comes with:
2 short straps with Female Quick Release buckles
2 short straps with Male Quick Release buckles
2 long straps with Male Quick Release buckles
Detachable shoulder strap